TONADA (2012)
MARÍA MÁRQUEZ: sentimiento nacional
María Márquez
Tonada
Adventure - Music Records
2013
Con estudios realizados en Berklee College of Music, de Boston, la venezolana María Márquez, ha ido desarrollando un concepto muy particular de trabajo al fundir expresiones musicales autóctonas con los más avanzados recursos técnicos y conceptos vanguardistas de música electrónica. Su vida profesional se ha desarrollado principalmente en Estados Unidos, país donde reside, pero sin abandonar el contacto con la tierra natal. Se ha paseado por los terrenos del jazz, la música brasilera, la electrónica y, como punto de partida para toda su labor, la música folklórica venezolana.
Y no es por mi indisimulada venezolanidad, adquirida por muchos años de vivir en esa bendita tierra, sino por alabar la excelencia de una intérprete, una artista maravillosa, que mi entusiasmo aflora. Su actualidad y sentido vanguardista van de la mano con su capacidad vocal tan singular, por momentos como un "ronroneo" exótico – "La voz de María Márquez, es de una calmada sensualidad que se mete profundamente en el cuerpo y envuelve las canciones" (Anapapaya.com) – como con la elección del repertorio, los arreglos y la magnífica instrumentación lograda. Buen gusto y creatividad con mucha calidad por donde se lo mire. Además de los arreglos de María Márquez y la solvencia de los músicos ejecutantes, sobresale el trabajo de John Santos y Hernán Gamboa.
Y, el desafío es entonces, resumir en tres, de los once temas que ofrece su más reciente CD, el concepto general de la propuesta. Comienzo por señalar el tema N. 2 "Tonada" y que además da nombre el disco, el llano, su gente, la tradición, todo se asoma y nos toca en una versión tan singular como atrapante.
Sigo con el track N. 6, "Comodín", de la autoría de María, un blues, cantado en Inglés, como para remarcar la versatilidad y las querencias de la intérprete. Y, concluyo subrayando la pieza que lleva el N. 9, "Amazonas", las que nos lleva por la gracia de la voz de María y el aporte rítmico latino como interpretativo de su staff, a recorrer el sentimiento regional. Una joyita que hay que disfrutar.
Jorge Rocha – En Clave de Jazz- Montevideo, Uruguay.
María Márquez – Tonada (2013)
Jazz vocalists don't typically give me the same charge I get from jazz instrumentalists, but there are always a few exceptions to the rule. There are ones who break from the usual torch singer prescription of performing standards and or in the standard way, you could call them avanteers, doing things in their own way. Those are some attributes that drew me to recent records by Maria Neckam, Neneh Cherry, Lucia Pulido and Tania Maria. The last of these two have one extra attribute going for them, and that's their deft blend of exotic South American music forms that's in their DNA with the American jazz that became part of their training.
There's another such South American singer who falls into that profile, and that's Venezuelan- born María Márquez.
Márquez is a relative newcomer in the States, her first album sold here Eleven Love Stories arrived in 2001 and has made only one other one since (2004's Nature's Princess, her Adventure Music debut). After this Tuesday, make three; Tonada is coming.
The charms that come with Márquez's music start with her voice, as you might expect. She's been compared to Nina Simone and Cassandra Wilson, which are apt comparisons, but I'd also add Tania Maria to that list of "sounds like", due to her smoky, exotic purr. Singing all but one selection in Spanish makes it easier to perceive her voice as another instrument, since I can't understand the lyrics, and in that way, it's easier to appreciate it.
Tonada has more than Márquez's vocals going for it, however. She and the album's percussionist John Santos gathered many of the best musicians from around Márquez's current Oakland, CA. environs and made a record that is diverse, imaginative, traditional and very modern… but never completely departing from her Venezuelan roots. That's because she is drawing most of the material from Venezuelan composers like Conny Mendez, Aldemaro Romero, Violeta Parra, or even a few old, traditional songs from her homeland.
The "diverse" part comes in the form of the arrangements of these songs that doesn't seem to favor one approach over another. Bobby Black's pedal steel guitar is called upon for the numbers "Canción de Cuna" and "Entre Copa y Copa". DJ Roger Mas's turntables give the noire film styled- piece "Tonada" a bit of a chilling feel, not the vibe you'd normally get from these basic tools of the hip hop trade. Ray Bonneville's slide guitar gives "Wild Card" a Delta Blues shading to a jazz lounge number, highlighted by the rousing soul Hammond B3 solo by Rich Kuhn. Kuhn's accordion gives an Italian flavor to "Cancion de Cuna" and accentuates the rustic feel of "Serenata".
Often, it's how Márquez and Santos puts it all together that makes these songs something much more than straightforward interpretations of old, traditional songs. "El Catire" might be one of those songs but you'd never know it from how it's made into contemporary soul jazz with South American flavor, and has a sophisticated way the various motifs are strung together. That pedal steel guitar might bring the melancholy on "Entre Copa y Copa," but the organ delivers the soul and the piano provides the elegance. That leaves Márquez to handle the passion. "Amazonas" is a Brazilian song, but there's an Afro- Cuban rhythm with brass, funky electric bass and modern electric piano formulating the groove on this one. The organ provides an icy cool backdrop to Peter Barshay's acoustic bass solo on "Volver a los 17", which is quickly followed by a Moog synth solo.
The "tradition" part comes to fore on the all acoustic four pieces where Márquez is lightly accompanied by either the Venezuelan cuatro of Hernan Gamboa alone ("Déjame") or the cuatro along with a clarinet and maybe another instrument or two. These spare, organic arrangements are where you can really appreciate not just Gamboa's pretty four stringed guitar, but also the control and character in Márquez's untouched voice.
But even when María Márquez is singing traditional songs, there is a fundamental comeliness that transcends time. It took nine years for her to follow up on her last album, and four of those were spent working on this one. It was time well spent. Tonada shows how reaching back to the rich, under-appreciated rich heritage of Venezuelan music can be pushed forward and made relevant in the 21st. century.
S. Victor Aaron – Something Else! Reviews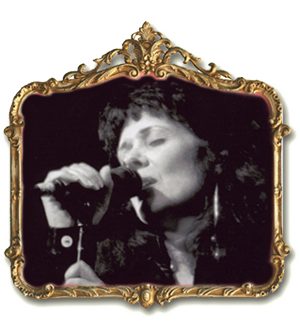 "Jazz vocalist Maria Márquez doesn't cross boundaries, she merges them into an exotic melange with her third release Nature's Princess (Princesa de la Naturaleza), a musical portrait of her native Venezuela.
Forming a bridge between the ancient and new and spanning a cultural landscape, Márquez' unique sound is imprinted in the original compositions and jazz arrangements of traditional Latin American boleros, poems and legends. They come to life in lush orchestrations and minimalist small ensemble settings, the broad palette of feels and instrumentation creating the mood for her evocative storytelling.
"Maria's caressing voice is soothing and sensual, her lingering notes create subtle tension as they move with the dynamic tempo and feel changes, revealing fleeting glimpses of her expansive range as her throaty contralto gently washes over the melody. Space and simplicity mark her phrasing, the message is her medium as she articulately expresses a range of colours from wistful and lamenting to romantic and playful, delivering the lyric with honesty and clarity. The performances are contributed by a host of master musicians featuring Gustavo Ovalles (Venezuelan percussion), Kirk Joseph (sousaphone), Rich Kuhns (keyboards, accordion)and guitarist Robin Lewis, who also contributes arrangements fro strings. Notable appearances include Cuban pianist/percussionist Omar Sosa, whose innovative multi-instrumental performance on Alma Adentro electrifies the inspired duo track; and percussionist John Santos, who contributes percussion arrangements and appears throughout the recording on an array of percussion and also creates the enviromental sounds and effects that give the album it's organic feel.
"The ten tracks flow seamlessly together and offer surprising turns along the way, ever enticing one around the next corner to discover a new feel or harmonic sensibility changing the direction and tone. Maria Márquez paints melodious landscapes with her warm voice, bringing the instruments and feels of latin and straight- ahead jazz traditions together in a loving embrace. Her Nature's Princess is a musical ticket to paradise, a gentle, peaceful and colorful journey through Latin America borne on the wings of jazz."
-- Cindy Mcleod- www.jazzelements.com – Canada- September 2006
PRINCESA DE LA NATURALEZA- NATURE'S PRINCESS (2004)
"Cultivating a distinctive and coherent style in so canonical a genre as female jazz vocals will test the creative knack of the best singer.
Trained at Berklee College of Music, and seasoned for over two decades on the Bay Area Latin Jazz scene, Venezuela's Maria Márquez had the good fortune to connect early with percussionist, arranger and producer John Santos,with whom she continues to collaborate. If her breathy vibrato, effortless range and incontrovertible soul owe something to Nina Simone, Márquez holds her own artistic counsel. "Princesa de la Naturaleza" (Nature's Princess) is her third solo outing, confirming the singer's mellowing as one of the most eclectic and idiosyncratic vocal talents and collectors of songs at work today.
Sheldon Brown's haunting bass clarinet and the minimalist Hammond B-3 of Rich Kuhns on the Sephardic love lament "Adiyo Kerida" anchor Márquez's lingering, imaginative interpretation of this early romantic standard. The sublime arrangement, production, piano, marimba, percussion and background vocals of "Alma Adentro" are the unmistakable work of Cuba's Omar Sosa, suggestive of the sonic sorcery this duo might cook up if set loose in the studio. On "La Lagrima" Brown's soprano sax melds seamlessly with Márquez compatriots Gustavo Ovalles (percussion) and Jackeline Rago (cuatro) on a meticulous reworking of this traditional tune from Isla Margarita, off the Venezuelan coast. Perhaps the most daring exposition is her melismatic dismantling of the Consuelo Velazquez classic, "Besame Mucho", over a sublime pastel of B-3 organ (Kuhns), acoustic gypsy guitar ( Paul Mehling), clarinet (Harvey Robb), flugelhorn (Louis Fassman), trombone (Wayne Wallace) and sousaphone (Kirk Joseph).

Márquez also is a keen composer and arranger. The title track traces of nearby Trinidad, dappled with Tom Miller's understated steel drums and glockenspiel, seasoned with Kuhns' northeastern Brazilian accordion allusions and Wurlitzer funk, and the samba- like percussion of Santos. Kuhns's pump organ and Fender Rhodes, along with Santos' percussion, are key as well to "Reveron", her recondite tribute to Venezuelan painter Armando Reveron (1889-1954).

"Bello Jardin" is a pulsing jazz ballad woven through the flowing lyricism of Andre Bush's spare amplified guitar, John Shifflet's warm, understated acoustic bass, and the subtle colorings of Kuhns' Fender Rhodes. More whimsical, in the art- song vein is "La Reina", a taste of the nineteenth- century Venezuelan variation on the contradanza, chamber orchestra and all.

Yielding up new intonations with each subsequent listening, "Princesa de la Naturaleza" represents a nearly unclassifiable foray into the nether realm of jazz vocals, marking Maria Márquez as an eloquent and soulful contemporary voice whose best work is very likely yet to come."
-- Michael Stone- RootsWorld.com- 8/10/2005
"Maria Márquez no es otra que Maria Fernanda Márquez, o Maria Fernanda, simplemente, como la conocemos de vista, trato y comunicacion desde hace un largo tiempo. Claro, no es muy usual encabezar la recomendacion de un disco de este modo. Pasa que Maria Fernanda es una de esas raras artistas sin gran apego a la rimbombancia. Sabemos que ella disfruta más un elogio modesto pero que sea sincero. De alli nuestra cautela al reseñar su más reciente produccion,"Nature's Princess"- Princesa de la Naturaleza- sin que tengamos que comprometer nuestro gusto musical, pero tratando de hacerlo como ella, con respeto, con mesura.
Con un gusto refinado y mucho amor por la riqueza de la tradicion musical de la que se alimenta, Maria Fernanda canta y sobrecoge con un repertorio que, transportándonos a otros tiempos y parajes, demuestra todavia su vigencia con una inusual fuerza. Es un disco hermoso, con mucha vitalidad, que recupera con orgullo un manojo de canciones que dicen más de nuestra manera de ser, nuestra identidad más profunda, de lo que acostumbran a decir politicos e intelectuales.

Agradecida y anticonvencional, Maria Fernanda siempre se nos ha presentado como deudora de una tradicion musical tan rica como diversa. De alli que nos se conforme con apelar a un repertorio ajeno, ya que igual ofrece los temas de su autoria Bello Jardin, Reveron- no mas que sus nostálgicos recuerdos del Macuto que la vio crecer y al personaje que mejor los encarna-, y Princesa de la Naturaleza, que abre la produccion, el cual nos anticipa ese delicado equilibrio entre sobriedad y emocion que caracteriza a las obras unicas. Este disco de Maria Fernanda es, sin duda, el fruto de un momento de gran inspiracion musical."
-- Alberto Naranjo- Revista 21- Fundacion Bigott- Caracas, Venezuela- 2005
La voz de Maria Márquez seduce a Nueva York…
Con su voz seductora y única, la cantante venezolana Maria Márquez cautivo al público neoyorquino con un variado repertorio de temas de jazz latino y música tradicional de Venezuela. Márquez presento el Sábado en la noche su último disco, "Princesa de la Naturaleza", una compilacion de temas originales y composiciones de autores de Venezuela, Mexico y Puerto Rico, en un intimo concierto en el Joe's Pub del Public Theatre.
Márquez entono con aplomo su rasposa y juguetona voz para deleitar al publico con sus timbres ágiles y flexibles. "Son como colores", dijo Márquez respecto a sus ricas inflexions de voz, en una entrevista al finalizar el concierto.
"Cuando estudié jazz en el Berklee College of Music (de Boston) aprendi a usar la voz para tratar de imitar instrumentos. También hay algo del cante rural y campesino, y mucho de improvisacion. Lo bonito es que siempre es diferente", señalo.

Sus juegos de voz denotan influencias de los maestros brasileños Milton Nascimento y Gilberto Gil, y han sido comparados por la critica especializada con las grandes estrellas del jazz Nina Simone y Billie Holiday. El concierto comenzo con la "Tonada de Ordeño", un canto de trabajo del llano venezolano del compositor Antonio Estevez, para seguir con un tema original, "Princesa de la Naturaleza", inspirado en le fotografia de una niña indigena de Brasil.

Márquez se distingue por crear ambiciosas y elegantes versiones del folclore venezolano, por sus arrreglos jazzisticos de coordinada orquestacion y ritmo, y por llevar lo popular a los extremos de las fusiones de vanguardia."
-- Alejandra Villasmil-El Diario NY - March 2005
Article with INTERVIEW by Mark Holston for Latina Style Magazine- March 2005 "Latina Singer-Songwriters: Behind the Music" can be seen by going to: www.latinastyle.com/currentissue/v11-1/f-singer.html

"… Her latest "Princesa de la Naturaleza" (Nature's Princess) is the best showcase of her grasp of pan- Latin traditions and jazz singing. This is really a storytelling session: folk legends, poems, boleros and Márquez's originals are set to jazz and folk music but played with chamber- music sensitivity.

The melodies are clearly rooted in traditional sounds but the instrumentation is original and surprising. Throughout the CD an eclectic range of instruments from Latin America as well as the U.S.- who would have expected a New Orleans- style sousaphone on "Besame Mucho"?- accompany her dark, captivating voice.This CD is a major step forward for an artist who deserves much more recognition."
-- Felix Contreras- JazzTimes- March 2005
"Maria Márquez is expanding the parameters of Latin jazz. With her luminous cellolike timbre and supple rhythmic phrasing, the vocalist has painstakingly built her repertoire out of classic Latin American ballads, Brazilian standards and a vast treasure trove of tunes from her native Venezuela- songs largely unknown in the U.S. and obscure even in the rest of South America.

Her breathtaking self-produced album "Nature's Princess", originally released on her own label in 2003, gained widespread notice in 2004 when it was reissued by Adventure Music. ..Márquez assembled a program composed mostly by women, ranging from boleros, and folkloric Venezuelan songs to Sephardic laments, material perfectly suited for her arresting, ardently sensual voice. Whatever context Márquez performs in, her voice is unmistakable, luxuriant, husky and achingly soulful, as if Nina Simone had been raised in the Caribbean."
-- Andrew Gilbert- JazzTimes- February 2005
"If the level of talent and creativity on these four releases is any indication, it's going to be a great year for discovering new vocal talent from south of the border. Among this quartet of singers (Rosa Passos, Gabriela Anders, Maria Márquez and Ana Caram), Venezuela's Maria Márquez gets the nod on Nature's Princess (Adventure Music) for a genuinely fresh approach to her program of self-penned works and infrequently heard regional fare from Mexico and Puerto Rico. Long known as one of Venezuela's top jazz vocalists, Márquez here explores tunes that radiate folkloric qualities while being rendered with elegant chamber jazz flourishes.

But just when the listener settles into a comfort zone, she comes along with an incredibly hip update of "Besame Mucho", the bolero classic rendered with a walking bass, combo organ, electric guitar and- believe it or not- sousaphone. The wide-ranging orchestrations feature strings, woodwind instruments, brass, and a generous mix of percussion and mallet instruments.

If Márquez's voice were a tropical beverage, it would be rum of a dense amber tone, with hints of chocolate and tobacco on the palate, taken straight up."
-- Mark Holston- Jazziz- January 2005
"Márquez's voice, like the ghost of Billie Holiday living in the sax of a skillful player, lends the songs an ageless quality. The selections span centuries of (mostly) Venezuelan writers, including three by the singer herself.
Márquez also produced the album, and some of the rich arrangements are her work as well; the settings are uniquely extraordinary.
It's a recording that is immediately charming, never less than pleasant, often lovely and on more than one occasion quite beautiful."
-- Ben Varkentine- INK 19- January 2005
"Maria Márquez's husky, sensitive voice and unusual approach are marvelously displayed on her third self- produced recording. A native of Caracas and current resident of The San Francisco Bay Are, Márquez must be regarded as the preeminent Venezuelan-born jazz/world music vocalist of our trying times. Her unconditionally evocative and delicate vocals, elegantly suspended between jazz and world music currents, are complimented by the remarkable contributions of her gifted sidemen, including the likes of percussionist Jon Santos and pianist Omar Sosa."
-- Luis Tamargo- Latin Beat- 2004
"Esta vez, Maria aglutina un repertorio de mayor vigor y vida. Con un fraseo jugueton, Maria sabe en que momento contenerse, alargar una silaba para entrar en complicidad con la instrumentacion. El repertorio echa del jazz en todo lo largo.
Canciones conocidas, "Besame Mucho" de Consuelo Velazquez, y otras de la propia autoria de Márquez. Es el tercer disco de esta estupenda cantante. Ojo con la chama."
-- Rafael Mieses-El Sol de La Florida- 2004
"Ella, su actitud, su capacidad musical, tanto como vocalista como compositora, y su vision de lo excepcional, le hacen merecer el titulo del CD y su propia creacion "Princesa de la Naturaleza". En este bien logrado trabajo produce y arregla composiciones de los recordados Conny Mendez, Amable Torres, Antonio Estevez, ademas de las propias suyas (Bello Jardin y Reveron- dedicada a ese gran artista plastico que en estos dias es homenajeado en Venezuela). Para concluir con estos y otros personajes una joya musical del nuevo mundo y un valioso aporte a nuestro jazz criollo."
-- Luis Raul Montell- Diario El Globo- Venezuela
"..Maria who studied jazz for five years at Berkley Col;ege of Music, has a rich, tender and sympathetic sound, her voice is clear and seems to come from somewhere deep within. Slow, lilting, richly melancholic; supported by over thirty excellent musicians, it is a heartfelt wander down a tree- lined avenue of the soul, wrestling with the illusive transience of love. This is one for a special mood."
-- Ferdinand Maylin- www.jazznow.com
"Maria Márquez has a haunting voice and sometimes sounds a little like Nina Simone and Cassandra Wilson tone-wise. Born in Caracas, Venezuela, and based in Oakland for years, Márquez utilizes some of the Bay Area's top "world jazz" musicians, including guitarist Andre Bush, pianist Omar Sosa, and percussionist John Santos among many others. While "Besame Mucho" is familiar, most of the other songs are lesser known but no less worthy. It might be a slight stretch to call Márquez a jazz singer, but her musicians definitely have jazz as part of their heritage, along with South American and Latin American folk songs. Even though she is generous in allocating solo space, Márquez is the main star and she is in top form on her third recording, giving very expressive treatments to the Spanish lyrics. "
-- Scott Yanow - www.allmusic.com
"Another exceptional talent is Venezuela's Maria Márquez. Her wistful vocals evoke a range of emotions on Nature's Princess on the boutique label Adventure Music. Márquez demonstrates her penchant for finely crafted improvisation but within the framework of songs that are strongly tied to folk and popular traditions of her native land, Puerto Rico, Mexico and Brazil. Márquez's husky voice is particularly convincing on the arresting title track and on a funky, lounge-style update of "Besame Mucho"."
-- Mark Holston - Hispanic Music Column- October 2004
"San Francisco local treasure is about to belong to all of us. Following a trajectory out of South America and into American jazz that was started by the likes of Valucha de Castro and others, Márquez makes music that fills the gulf between jazz, world, eclectic and good. A supreme vocalist that has been a secret weapon for many others, her third set is going to be the charm. A tantalizing date from start to finish that feels on track to be a contemporary adult classic."
-- Chris Spector- Midwest Record Recap- 2004
MARÍA FERNANDA MÁRQUEZ: "NATURE'S PRINCESS" "The press and critics in North America have begun to talk about her in the best terms, comparing her to Nina Simone, Edith Piaf and Astrud Gilberto. Or saying things like what was written in the Toronto Sun: "Venezuela's Maria Márquez joins an esteemed group that includes Peru's Susana Baca, India's Shweta Jhaveri, Brazil's Virginia Rodrigues, and Mali's Rokia Traore.

Years have passed since Maria Fernanda Márquez, in the mid 70's, went to live in the U.S. after being part of the Caracas based duo "Vytas and Maria Fernanda " with the legendary Vytas Brenner, then they were played in the radio and participated in the "II Festival de Onda Nueva", created by Aldemaro Romero.

Since the early 80's Márquez has been living in San Francisco, California, and has been recording little by little, from 45 RPMs to EPs, collaborations with artists like the Cuban pianist Omar Sosa and a recording here and there that have progressively gained her fame and respect for her rare, particular and original timbre, her singular artistic sense and her special musicality.

It is not strange then that through the years Maria Fernanda Márquez has only three CDs to her name: "De uno y otro Lado" edited in Venezuela by the independent label founded by Roberto Obeso and Federico Pacanins; "Eleven Love Stories" (Once Cuentos de Amor) also co-produced by the same duo, later released internationally by Rykopalm, an affiliate to the prestigious label Island Records, and her third independent project "Princesa de la Naturaleza" (Nature's Princess) which will be released by Adventure Music in the summer of 2004, perhaps the most important work this original Venezuelan singer has done, who also by the late 80's surprised us with her "techno" interpretations of the "Canto del Pilon" (Song Of The Mashing Of The Corn) and "Campesina" ( Peasant Woman) by Juan Vicente Torrealba.

For this opportunity MFM has avertedly gone deeper as a composer and has given us three of her compositions: one that gives the title to the CD, "Reveron" (dedicated to the painter, of course) and "Bello Jardin" (Beautiful Garden).

Through the seven remaining titles we find ourselves with new arrangements to "Es Decir" (It is to Say) by Conny Mendez, the Sephardic "Adiyo Kerida" (Bye Love) and bolero classics: "Alma Adentro" (Soul Inside) by Silvia Rexach (arranged by Omar Sosa), and "Besame Mucho" by Consuelo Velazquez, which Márquez transforms into a blues with a Hammond -B3 and a sousaphone played by Kirk Joseph -ex- member of the Dirty Dozen Brass Band- as a substitute for the bass, obtaining with this arrangement one of the most exquisite and exotic versions of this piece, a theme so frequently recorded (they say "Yesterday" and "Besame Mucho" are the two songs with more international recordings).

But the surprises do not end here because the three remaining tracks that we have not mentioned yet constitute a before and after. The covers that Maria Fernanda has created of three classics from the Venezuelan popular music and folklore: "La Lagrima" (The Tear), "La Reina" (The Queen) and "Tonada de Ordeño" (The Milking Song) from Antonio Estevez are milestones.

"La Lagrima" (The Tear), a piece identified with the folklore from the island of Margarita, is enriched by and taken to a different context with the Afro-Venezuelan percussion by Gustavo Ovalles (another of the national percussionists who is gaining international reputation); the most celebrated of the contra-danzas from the Zulia region: "La Reina" (The Queen) by Amable Torres, executed by a string ensemble, has never before reached such elegance and MFM's voice brings it to another dimension; finally her version of "Tonada de Ordeño" (Milking Song) done as what seems to be a Jamaican reggae colored by a French accordion and a pure sounding jazz guitar is to leave one "knocked out".

Once more Maria Fernanda Márquez has pleasantly surprised us with a beautiful CD, intimate, feminine, distinguished, intelligent, different, which places her as one of the singers not only from Venezuela but internationally with something of her own to say and to sing."
-- Gregorio Montiel Cupello - El Nacional, Sunday February 1st. 2004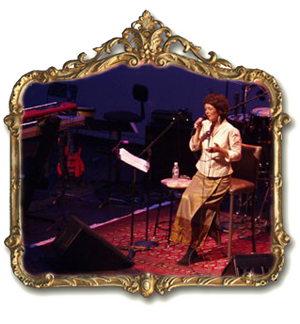 Jazz vocalist's sensual sound is steeped in Venezuela WITH NEW ALBUM, MÁRQUEZ IS POISED FOR BIGGER FAME "Every year it seems a singer or two emerges from the Bay Area jazz scene and gains national attention, enhancing the region's reputation as a creative hothouse for vocalists. Now it's time to add Maria Márquez to the list. With her luminous, husky voice and supple rhythmic phrasing, the Caracas- born vocalist has been a quiet force on the Bay Area music scene for more than two decades. Drawing on a vast treasure trove of tunes from her native Venezuela- songs largely unknown in the United States and obscure even in the rest of Latin America - as well as Brazilian music and jazz, Márquez has created a signature sound distinguished by its haunting sensuality.

She released her second solo album last year, a breathtaking self- produced session, "Princesa de la Naturaleza" (Nature's Princess). Much like her mesmerizing 2001 debut, "Once Cuentos de Amor" (Eleven Love Stories), which was picked up for international distribution by Palm Pictures, "Princesa" is being reissued this summer by Adventure Music, a new label that has made a name for itself with a rich mix of Brazilian releases. "Long overdue"

"Maria is an incredible artist," says John Santos, the veteran bandleader whose multilayered percussion work is featured throughout "Princesa." "To see her getting recognized now by record companies is so wonderful because it's long overdue. It's a classic case of someone who gets discovered after being respected here for so long. No matter what context she performs in, her voice is unmistakable, with a thick, cello- like timbre reminiscent of Nina Simone's. On "Princesa", Márquez assembled a collection of Spanish- language boleros, folkloric songs, cha chas and Sephardic laments perfectly suited for her sound, a program that consists mostly of pieces written by women composers.

The lush, meticulously produced album took two years to make and sustains a hypnotic, dreamy mood that keys on Santos' intricate percussion work. "I wanted to really work on a concept where each piece is like a landscape or a painting, "she said. "Each theme has its own inner life. Whatever it inspired me to do, I just went for it, whether it was a string quartet or a huge percussion bateria, woodwinds or organ trio. Whatever it called for I wanted to let it happen." The album's striking sound made it an irresistible project for Adventure Music, a New York- based label founded by lawyer Richard Zirinsky with close creative consultation by East Bay string master Mike Marshall. Though "Princesa" doesn't exactly fit into the label's predominantly Brazilian catalog, Zirinsky felt that the music needs to be heard.

"It's a sensational album, extremely elegant and refined, as is she," Zirinsky says. "Venezuela's spirit is abundant in this project, but it goes much deeper and draws on many styles. It's incredibly well played and well conceived. She's a perfectionist, and it's a reflection of her soul and her heart. It's very lush and tropical and a real tribute to her culture and family and history."
-- Andrew Gilbert- Special to the Mercury News
LA PRINCESA DE LA NATURALEZA (NATURE'S PRINCESS)
SF Bay Area vocalist Maria Márquez creates a stunning Venezuelan jazz vocal album on her latest CD. "On her latest album - Princesa de la Naturaleza (Nature's Princess)- vocalist Maria Márquez showcases a brilliant musical bouquet as she explores the melodies of Latin America and her Venezuelan homeland. From romantic boleros embroidered in string quartets to moody tangos dripping with nostalgic accordions, Márquez delivers original and classic compositions with a well-honed jazz sensibility and organic love and respect for her cultural heritage.

There is no doubt that - Nature's Princess - is Márquez's best artistic effort to date. It is a modern- day imprint of a golden age. The intimate garden Maria creates is full of delightful fragrances. Orchestrated frameworks transcend tradition with jazz improvisations. The way in which Márquez reinvents Venezuelan folk melodies, such as Tonada de Ordeño (Milking Song) or La Lagrima, demonstrates her unique creativity. A diva, if you will, is an artist with immeasurable talents who embodies the art of interpreting or creating a tune by phrasing its melody like a horn and articulating its lyrical content with jazz feeling in her own distinct vocal timbre. Maria Fernanda Márquez is a diva blessed with all the technical facilities to express herself freely: breathing, intonation, swing and a heart that evokes emotion, making you laugh, cry and holler with happiness!."
-- Jesse - Chuy - Varela - Latin Beat, 2003
"I love your "Princesa de la Naturaleza" CD.

OUR REVIEW:
..With an appropriate title, translating as "Nature's Princess", this full- bodied, robust album of Venezuelan traditional music intertwined with soft Jazz influence, occasionally reminiscent of Sting, is absolutely magical. With ghostly, dark and haunting vocals that weave and dance through the lines like a mistress cloaked in black silk, crying out and disappearing, passionately creeping through the musical textures, these songs evoke rich imagery and intricate stories. This album plots a new path for the appreciation of Latin music within modern mediums. Absolutely gorgeous."
-- Derek Sivers- CD Baby
"Venezuelan singer Maria Márquez has the bittersweet growl of Nina Simone, but she's much more enamored of the ways of romance."
-- TIME OUT- New York- 2003
What people are saying....
"Tu Princesa es un triunfo total. Su dignidad y su belleza son las tuyas, pues hablan en voz alta, volando hasta el universo en alas de genuina gentileza de tu pluma, tu vision abierta, y tu voz melancolica, para seres contemplar y para recordarnos que la vida todavia tiene su magia. No hay palabras suficientes, pero no imaginas el orgullo que siento mirando y escuchando y mas importante sintiendo el toque sagrado de artista que brilla en tu trabajo…"
-- John Santos- percussionist/producer/composer- Oakland
"Your songwriting is exquisite; your selection of covers is totally unpredictable and wonderful. The band(s) arrangements and settings are huge and utterly delicious. And your singing is dazzling."
-- Russ Jennings- promoter-Oakland
"Maria is a luscious voice of a woman. She's a Venezuelan treat. Love, love, love this lady's voice. I don't say that too often, but it's like a really rich dessert that you know you should stop eating, but you keep on because it's so good."
-- Kellye Gray- singer- Austin Texas
"Que bueno que hayas cogido al toro por los cachos; es decir, desde la interpretacion, al sonido final del disco, pasando por los arreglos y un par de composiciones cheveres. Siempre he creido que eres de esas artistas que se sirven del canto para un concepto, en este CD esta mas que evidenciado. Entiendo aqui una onda de belleza, de tranquilidad. Esa onda es constante tambien en la presentacion del CD, por demas impecable. Mucho vale poner tu sensibilidad en buscar belleza en Latinoamerica, dar claridad a nuestras cosas mediante tu propia concepcion. Es un trabajo de indudable limpieza conceptual, de sonidos inconfundibles, muy tuyos; valido como bellisima musica nuestra. ….Angel de la guarda, dulce compania, No me la abandones ni de noche ni de dia (y dale siempre aliento para que nunca deje de buscar. Nunca jamas..)"
-- Federico Pacanins- producer- writer- Caracas, Venezuela

"This album is full of compassion, light, reverence and enduring musical grace committed to preserve the soul of this nation (Venezuela). The success of this album will come from her musical path that connects deeply to her cultural history."
-- Herman Bosset -Latin and Jazz specialist- Hear Music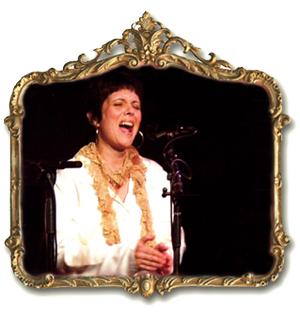 ONCE CUENTOS DE AMOR- ELEVEN LOVE STORIES (2001)

"Maria Fernanda Márquez, pionera de la fusion de la musica Venezolana y el jazz, nos presenta su nuevo CD "Once Cuentos de Amor" (Eleven Love Stories) de una manera especial. Esta nueva produccion de MFM, es una antologia de boleros y canciones de amor de los grandes compositores Venezolanos donde combina los elementos del folklore con el sonido intimo y diverso de la musica popular contemporanea, con un manejo sutil y ludico en sus improvisaciones vocales. La voz de MFM rompe con los moldes tradicionales de cantar el bolero, nacido en Santiago de Cuba durante la segunda mitad del siglo XIX. Ella, por una parte le otorga un nuevo contenido a los marcos del genero, con su voz misteriosa cargada de sensualidad, sus arreglos que nunca pierden de vista a Venezuela y al mundo Caribeño, el cual tiene como caracteristica, la complicidad, los ritos de iniciacion social, el placer de la evocacion y la liberacion del espiritu."
--Alvaro Perez- El Mundo- 2001
"With Once Cuentos de Amor (Eleven Love Stories, Palm Pictures CD) the singer attains a holy grail, seamlessly weaving many influences as well as her own extensive musical adventuring. My only initial criticism of Once Cuentos was its lack of more challenging backing. I later realized that Márquez knows how to realize a concept, choosing musicians as any artist uses media to create mood. Most singers would not attempt to project 11 songs with backdrops as quiet and sparse as most of this CD. With Once Cuentos, Márquez has created something extremely beautiful and what came in the sixties to be known as a concept album, one which envelopes the listener in a parallel universe- a fresh way of feeling and seeing.

When I first downloaded "Mi Alma y Yo" from Márquez's website, the ethereal notes of the intro's seven string guitar and vibraphone transported me as have Laura Nyro (Blackpatch, Upstairs by a Chinese lamp) and Edith Piaf. There is a little Nina Simone (the warmth, the depth, the maturity) without the champagne- cocktail distance."
-- Mary Leary- The Publication- San Diego, CA., 2001
MARÍA, MARÍA:
"Every year, I come across a female singer from the non - English speaking world who puts all the so- called "divas" to shame. This year, Venezuela's Maria Márquez joins an esteemed group that includes Peru's Susana Baca, India's Shweta Jhaveri, Brazil's Virginia Rodrigues, and Mali's Rokia Traore. Comprised of love songs and boleros that date back to the 30's, Eleven Love Stories, Márquez's debut CD on Palm Pictures, is one of the most exquisite things I've heard in ages. This gem, out Feb 20th., has already found a spot on my best- of- 2001 list."
-- Errol Nazareth - World Beats - The Toronto Sun - 2001
"Como bostezos, como si nada. Solo basta una voz y, escasamente, unos cuantos instrumentos. Los temas son de autores Venezolanos. Son boleros que hacen metamorfosis, para transformarse en sutiles baladas de jazz, con senas de Peter Grabriel y el condimento venezolano."
-- Xariell Sarabia - Revista Primicia- Caracas/ Venezuela- 2000
"Maria Márquez posee una voz extraordinaria y con personalidad. Sin exagerar, su voz se cala en lo mas profundo de quien la escucha. Y no es de extranar la fuerza de su instrumento. Esta joven caraquena ha bebido de la musica venezolana, brasilena, de los sones cubanos, del bolero y del jazz para enriquecer su estilo de cantar."
-- Zayira Arenas- El Nacional- Caracas/ Venezuela- 2000
"Venezuelan born Maria Márquez paints a beautiful and captivating picture, in this her second solo album. She interprets some of the most tender love songs by which she was nurtured throughout her childhood years. With a style which is sometimes reminiscent of Nina Simone, Márquez delivers these alluring love songs and boleros in a jazzy/ bluesy format that one would envision coming from a lounge in a totally relaxed and breathtaking atmosphere.

All the songs are sung in Spanish. Rest assured, translation is not of absolute necessity as the language of love is universal and Maria's emotional delivery is all you really need."
-- Lynden Vassell - WORD (The Soul of Urban Culture)
Ontario/ Canada- 2001

"Unless the booming interest in so-called world music divas suddenly goes bust, Caracas born singer Maria Márquez should soon join the global roster that includes Cesaria Evora, Susana Baca, Virginia Rodrigues and Omara Portuondo. From the first reverberant swoon of "Cuando Yo Te Queria" (When I Loved You)" through the final stark voice - and - bongo reading of "Bolero/ Poema", Márquez wastes no time getting to the raw emotion of these unabashedly romantic pieces."
-- Derk Richardson - YOGA Journal- 2001
"Her burnished alto could defrost your freezer at 30 paces, and she has a deceptively smooth command of dynamics and phrasing."
- Derk Richardson- The San Francisco Bay Guardian- 2001
"Here is a voice to fall in love with. She is, moreover, a brilliant, interpreter. Her arrangements may be simple, but they are full of intriguing mixes- vibraphone and steel drums, for example, are used to fine effect- and a clean, almost austere tone. This is torch singing of the highest order, for Márquez isn't trying to win our hearts. Instead, she is making straight for the emotional canters of these songs, and then assuming- correctly- we will follow her there."
-- Charles Foran- The National Post- Ontario/Canada- 2001
"Those who have swooned over the classic boleros of such Buena Vista Social Club linchpins as Omara Portuondo and Ibrahim Ferrer will probably lose it when they hear this debut entry by Venezuelan singer Márquez. A truly amazing curtain raiser."
-- Chris Morris - BILLBOARD Magazine- 2001
"Sweet flowing guitar chords, playful vibraphones, and other gentle acoustics accompany Márquez's smooth, wrap around vocals, creating a perfect blend of dreamy, late- night jazz and rootsy, ethereal folk via South America."
--Brad Simm- The Calgary Straight- Canada- 2001
DE UNO Y OTRO LADO (1995)

"Fue en 1986, en el programa - Latinoamerica la Raza Cosmica - que conducia Gregorio Montiel Cupello en la FM 97.7, cuando por primera vez escuche su voz tan particular. Ese dia coloco Gregorio una rarisima version del "Canto del Pilon". La responsable de aquella sorpresiva y posmo- version del canto de trabajo era Maria Fernanda Márquez. Pasaron unos cuantos anñs, para que Maria Fernanda entrara nuevamente en el estudio de grabacion. Fue en el año 1995, cuando Federico Pacanins y Roberto Obeso decidieron editarle un nuevo trabajo. De aquella jornada salio "De Uno y Otro Lado", pieza unica de la discografia nacional. No deseo calificar el disco como bueno o malo, sencillamente creo que es particular y fuera de lote: raro, diria mas de uno; impenetrable, podrian pensar otros. Mas alla de cualquier juicio de caracter estetico hay que reconocer que - De Uno y Otro Lado- no se parece a ningun otro trabajo musical hecho en estas tierras. Tiene algo de Jazz, algo de Brasil, mucho del Caribe y bastante de Venezuela. Es un disco hecho sin miedo con una alta dosis de riesgo, que no apuesta ni al mercado ni al publico facil o complaciente. La voz de Maria Fernanda embriaga, se hace profunda, a veces indescifrable, se transforma y torna en espeso clarinete, en oboe, en cello."
-- Alejandro Calzadilla- El Nacional- Caracas/ Venezuela- 1999
CANTO DEL PILÓN/ CAMPESINA (1985)

UN PILÓN ELECTRONICO
Maria Fernanda Márquez rehace la musica criolla "Una vez mas comienza el tradicional Canto del Pilon que las mujeres del campo venezolano han entonado a traves de anos y anos. La diferencia es que en esta oportunidad el constante golpe de pilon esta substituido por una bateria electronica a la cual se le van sumando progresivamente, a manera de crescendo, multiples voces humanas y teclas tecnologicas para generar toda una envolvente ambientacion tecno a cuya belleza es dificil de escapar. Un 45RPM con el Canto del Pilon y Campesina de Juan Vicente Torrealba son las primeras muestras de las enormes posibilidades que se abren para crear un nuevo lenguaje, utilizando con vision futurista las diferentes formas musicales de Venezuela.
Inteligente, talentosa, sencilla, sincera, dulce y hermosa, desde todo punto de vista, en comparacion con la Caracas agresiva, sifrina y snob en la que vivimos, Maria Fernanda Márquez, de paso por Venezuela en estos dias. Desde Gardel al tecno- tango de Fito Paez, o desde los primitivos blues de los negros en EEUU al actual tecno-jazz de John McLaughlin, Miles Davis o Steps Ahead, la musica crecio y crecio y no paro de evolucionar. Otro tanto ocurre desde nuestros cantos coloniales negros de trabajo a la Maria Fernanda Márquez del presente. En Venezuela hemos tenido La Onda Nueva de Aldemaro Romero, La Banda Municipal de Gerry Weil, La Revolucion Electronica de Chelique Sarabia, Vytas Brenner, y otras iniciativas interesantes en la busqueda de nuevos idiomas para la musica venezolana. Sin embargo, todos estos intentos se los ha tragado nuestra inercia. Ahora, una vez mas, el paiz esta ante el nacimiento de lo que puede ser un solido movimiento de musica urbana contemporanea. Y aunque es estupendo que tengamos buenos grupos y discos nacionales de jazz, rock, salsa, new wave, pop, reggae o musica electronica, hace falta eso que Maria Fernanda esta realizando en el Norte y que la coloca como la verdadera vanguardia musical de Venezuela."